HYDROMAGNESITE[3MgCO3·Mg(OH)2·3H2O)]is a kind of natural alkali magnesium carbonate, it is with the high value of MgO, in white appearance, the quality is lighter, harder, porous, with the small bubbles when put it in the water, with the low impurities content.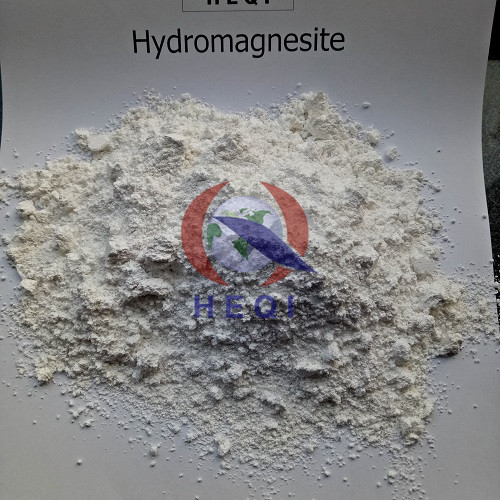 The highest decomposition temperature is at 727 ℃, it is the best raw materials with the high-quality magnesium and non-metallic mineral for manufacturing magnesia materials, and widely used in metallurgy, chemical industry, building material, refractory material, etc.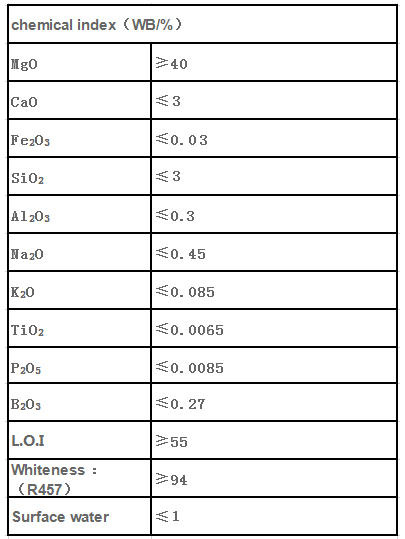 Hydromagnesite flame retardant is a low smoke, halogen-free inorganic mineral flame retardant, it is widely used in a variety of polymers, such as PE, PP, EVA, PVC, silicone rubber and other kinds of synthetic resin and rubber, but also can be used in coating, and building materials flame retardant and other aspects.
Magnesium flame retardants are environmental and friendly products, the main varieties are hydromagnesite, magnesium hydroxide and magnesium carbonate, it can reduce the adding amount by using the micron and nano. In addition to flame retardant, they can also reduce toxic gas and smoke, but the disadvantage is large amount of addition, but after surface treatment of coupling agent can play the dual functions of flame retardant and filling, so it is worth developing.
In particular,hydromagnesite is a rapidly developing variety. Strengthening surface modification to further improve flame retardancy is the focus of research.
Hydromagnesite, magnesium hydroxide, magnesium carbonate and other halogen-free filling flame retardants, they have three functions of flame retardant, smoke elimination and filling, especially the hydromagnesite, which has the better smoke elimination effect.
Hydromagnesite used in cable industry, it not only can overcome the halogen, antimony flame retardant cable burning smoke, releasing the toxic gas and corrosive gas defects, but It can also overcome the problems of easy aging and low temperature brittleness of ordinary halogen and antimony cable materials.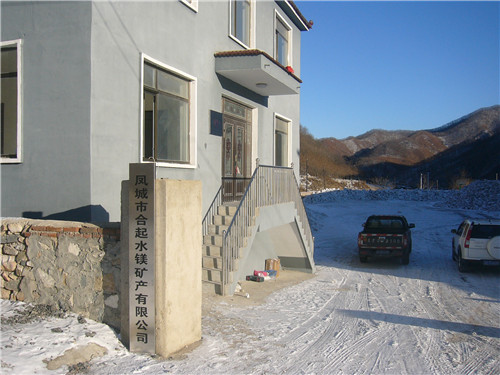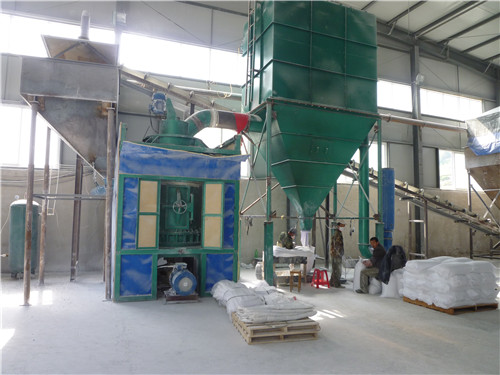 Fengcheng City Heqi Brucite Mining Co., Ltd., is an imports and exports mining company registered in 1998 in Fengcheng City of Liaoning Province. the company is located in Fengcheng City, Primarily engaged in processing minerals. The company property mainly manufactures magnesium hydroxide flame retardant and brucite powder. The export work is handling by DALIAN HEXIN NEW MATERIAL TECHNOLOGY CO., LTD.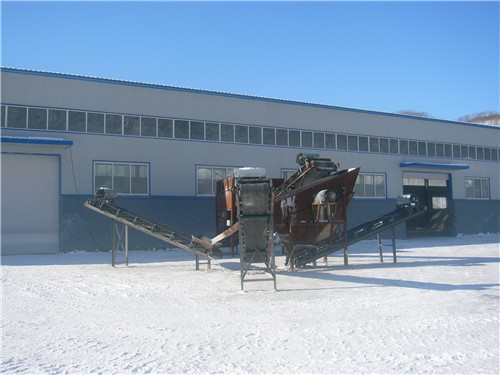 Our annual output amount is up to 100,000 tons. Quality,Integrity, Innovation are our business ideas. Relying on quality products, good services, our company possess good reputation in the line.
"Business Integrity, Standardize Services, Sustainable development, Dedicated to Community" is the company's Principles. During several years developing, the company possesses own mines and processing plants,It consists of the heqi brucite mine in Fengcheng city (reserves 3,000,000 tons, annual output is 100,000 tons).